Bicycle Seats and Your Health
Traditional bicycle seats damage the prostate, genitalia, perineum and tailbone. Add to this a host of medical issues specific to female riders. The Spongy Wonder hornless bike seat ends all that!
Two sizes, two fabric interface options, and adjustability by width guarantee no pressure on the perineum, tailbone, prostate and your "naughty bits." Be comfortable and take great care of yourself!
There are a few medial studies listed below. I stopped adding years ago. What would have been the point of adding more?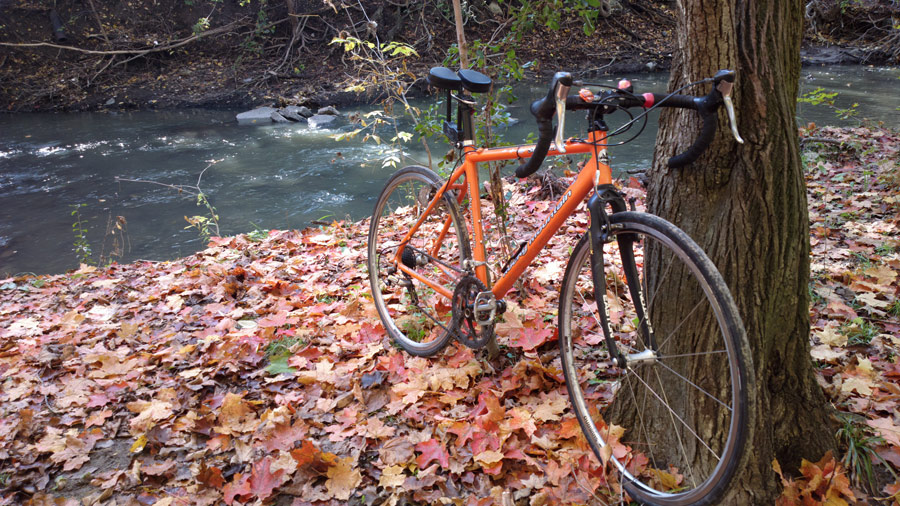 Published Scientific Research on Bicycle Saddles and the Male Anatomy:
1. Bond, R.E. Distance Bicycling May Cause Ischemic Neuropathy of Penis. Physician and Sports Medicine 3:54-56. 1975.
2. Goodson, J.D. Pudendal Neuritis from Biking. N Engl J Med 304:365. 1981
3. Kerstien, MD, S.A. Gould, E. French-Sherry, and C. Pirman. Perineal Trauma and Vasculogenic Impotence. J Urol 127:57. 1982.
4. Solomon, S. and K.G. Cappa. Impotence and Bicycling: a Seldom-reported Connection. Postgrad Med 81:99-102. 1987.
5. Desai, K.M. and J.C. Gingell. Hazards of Long Distance Cycling. Brit J Med 298:1072-1073. 1989.
6. Mellion, M.B. Common Cycling Injuries: Management and Prevention. Sports Med 11:52-70. 1991.
7. Silbert PL, Dunne JW, Edis RH, Stewart-Wynne EG. Bicycling induced pudendal nerve pressure neuropathy. Clin Exp Neurol. 28:191-6. 1991
8. Groenendijk, MC, HCCM Christiaans, CMJ van Hulten. Sitting Comfort on Bicycles. Contemporary Ergonomics pp 551-557, 1992
9. Oberpenning, F. S Roth, DB Luesmann, H van Ahlen, and L Hertle. The Alcock Syndrome: Temporary penile Insensitivity Due to Compression of the Pudental Nerve with the Alcock Canal. J Urol 151:423-5. 1994.
10. Andersen, K.V. and G. Bovim. Impotence and Nerve Entrapment in Long Distance Amateur Cyclists. Acta Neurol Scand 95:233-240. 1997.
11. LaSalle, MD, C Wen, M Choi, P Salimpour, A Adelstein, S Gholami, RJ Krane, and I Goldstein. "You Don't Have to Ride in the Tour de France": Erectile Dysfunction in 81 Consecutive Riders. Abstracts of the American Urological Association. 1999.
12. Broderick, GA. Bicycle Seats and Penile Blood Flow: Does the Type of Saddle Matter? Abstracts of the American Urological Association. 1999
13. Schwarzer, U. W. Wiegand, A Bin-Saleh, H Lotzerick, G Kahrmann, T Klotz, and U Engelmann. Genital Numbness and Impotence Rate in Long Distance Cyclists. Abstracts of the American Urological Association. 1999
14. Nayal W, Schwarzer U, Klotz T, Heidenreich A, Engelmann U. Transcutaneous penile oxygen pressure during bicycling. BJU Int. 83:623-5. 1999.
15. Ricchiuti, VS, CA Haas, AD Seftel, T Chelimsky, and I Goldstein. Pudental Nerve Injury Associated with Avid Bicycling. J Urol 162:2099-2100. 1999
16. Sommer, F, D Konig, C Graf, U Schwarzer, C Bertram, T Klotz and U Engelmann. Impotence and Genital Numbness in Cyclists. Int J Sports Med 22:410-413. 2001
17. Marceau, L., K. Kleinman, I. Goldstein, and J McKinlay. Does Bicycling Contribute to the Risk of Erectile Dysfunction? Results from the Massachusetts Male Aging Study (MMAS). Int J Impotence Res 18:298-302. 2001.
18. Sommer, F., U Schwarzer, C Graf, T Klotz, and U Engelman. Changes in penile blood flow during cycling: what precautions should be taken to avoid a decreased profusion? Dtsch Med Wschr 126:939-943. 2001
19. Schwarzer, U., F. Sommer, T. Klotz, C. Cremer, and U. Engelmann. Cycling and Penile Oxygen Pressure: the Type of Saddle Matters. European Urology 41:139-143. 2002
20. Jeong, SJ, K Park, JD Moon, and SB Ryu. Bicycle Saddle Shape affects Penile blood flow. International J Impotence Research 14:513-517. 2002.
21. Keytel, LR and TD Noakes. Effects of a Novel Bicycle Saddle on Symptoms and Comfort in Cyclists. S Afr. Med J 2:295-298. 2002
22. Grunbaum A, K Rehman, I Kuzmarov, and S. Carrier. The Development of a Model to Investigate the Effect of Bicycling on Sexual Function. International J Impotence Research 14:S50. 2002
23. Mumarriz, R. A Prospective Study in Men with ED of Cavernosal Artery PSV Values While Lying, Sitting, Straddling/sitting on different Commercially Available Bicycle Saddle and Seat Designs. International J Impotence Research 14:S60. 2002
24. Taylor, JA. Inherent Variables within Bicycle Riding and Their Relationship to erectile Dysfunction. International J Impotence Research 14:S30. 2002
25. Sommer, F, A Raible, S Wolter, and U Engelmann. Is there any difference in penile blood flow during cycling in an upright vs. reclining position? Andrologia 34:123-153. 2002
26. Schrader, S.M., M. J. Breitenstein, J.C. Clark, B. D. Lowe, and T. W. Turner. Nocturnal Penile Tumescence and Rigidity Testing of Bicycling Patrol Officers. Journal of Andrology 23:927-934. 2002.
27. Mumarriz, R.. Bicycle Riding Associated Erectile Dysfunction: Treatment Outcome of Revascularization Surgery. International J Impotence Research 14:S55. 2002
28. Southorn, T. Great Balls of Fire and the Vicious Cycle. A Study of the Effects of Cycling on Male Fertility. J Family Planning and Reprod Health Care. 28:211-213. 2002
29. Spears, IR, NK Cummins, Z Brenchley, C Donohue, C Turnbull, Shona Burton, and G Macho. The Effect of Saddle Design on Stresses in the Perineum During Cycling. Med & Science in Sports & Exercise 35:1620-1625. 2003.
30. Rando R, R Squadrone, M Sacchi, and A Marzegan. Pressure Distribution on Bicycle Saddles. The Bicycle Saddle Report 2003.Deutsche Sporthochshute. 2003
31. Sommer F. Type of Saddle and Sitting Position Influence Penile Oxygen Pressure while Cycling. The Bicycle Saddle Report 2003.Deutsche Sporthochshute. 2003.
32. Lowe, B., S. Schrader, and M. Breitenstein. Effect of Saddle Design on the Perineal Pressure of the Bicyclist. Med Sci Sports Exerc. 36:1055-1062. 2004
33. Dettori, JR, TD Koepsell, P Cummins and JM Corman. Erectile Dysfunction after a LongDistance Cycling Event: Association with Bicycle Characteristics. J Urology 172:637-641. 2004
34. Taylor, JA, TC Kao, PC Albertson, and R Shabsigh. Bicycling Riding and Its Relationship to the Development of Erectile Dysfunction. J Urology 172:1028-1-31. 2004.
35. Leibovitch, I and Y Mor. The Vicious Cycling: Bicycling Related Urogenital Disorders. Eur Urology 47:277-287. 2005
36. Cohen JD, and MT Gross. Effect of Bicycle Racing Saddle Design on Transcutaneous Penile Oxygen Pressure. J Sports Med and Physical Fitness. 45:409-419. 2005.
37. Huang V, R Munarriz, and I Goldstein. Bicycling Riding and Erectile Dysfunction: An Increase in Interest (and Concern). J Sex Med 2:596-604. 2005
38. Munarriz R, V Huang, J Uberoi, S Maitland, T Payton and I Goldstein. Only the Nose Knows: Penile Hemodynamic Study of the Perineum-Saddle Interface in Men with Erectile Dysfunction Utilizing Bicycle Saddles and Seat with and with Nose Extensions. J Sex Med 2:612-619. 2005.
39. Schrader, SM. Research on Bicycle Saddles and Sexual Health Comes of Age. J Sex Med. 2:594-595. 2005.
40. Bressel E, Reeve T, Parker D, Cronin J. Influence of bicycle seat pressure on compression of the perineum: A MRI analysis. J Biomech. 40:198-202. 2007.
41. Gemery, JM, AK Nangia, AC Mamourian, and SK Reid. Digital three-dimensional modeling of the male pelvis and bicycle seats: impact of rider position and seat design on potential penile hypoxia and erectile dysfunction. B J Urology International 99:135-140. 2007
42. Wilson C, and TR Bush. Interface forces on the seat during cycling activity. Clin Biomech. 200722:1017-1023. 2007.
43. Asplund C., T Barkdull, and BD Weiss. Genitourinary Problems in Bicyclists. Current Sports Medicine Reports 6:333-339. 2007
44. Nanka O, Sedý J, Jarolím L. Sulcus nervi dorsalis penis: site of origin of Alcock's syndrome in bicycle riders? Med Hypotheses. 2007;69(5):1040-5.
45. Standard bicycle seats can lead to erectile dysfunction. Mayo Clin Health Lett. 25:4. 2007.
46. Goldstein I, Lurie AL, Lubisich JP. Bicycle riding, perineal trauma, and erectile dysfunction: data and solutions. Curr Urol Rep. 8:491-7. Review. 2007.
47. Bressel E, Parker D. Effect of Graded Bicycle Seat Pressure on Perineal Compression: An MRI Analysis. Br J Sports Med. 2008
48. Schrader SM, Breitenstein MJ, Lowe BD. Cutting Off the Nose to Save the Penis. J Sex Med. 5:1932-1940, 2008
49. Kennedy J. Neurologic injuries in cycling and bike riding. Neurol Clin. 26 :271-9. 2008
50. Cohen, J. Finding the Perfect Bicycle Seat. 2nd Edition, RBR Publishing Company, South Royalton, VT. 2008.
51. Goldstein, I. The A, B, C's of The Journal of Sexual Medicine: Awareness, bicycle seats, and choices. J Sex Med 5:1773-1775, 2008.
52. Goldstein, I, M Bastuba, A Lurie, and J Lubisich. Penile Revascularization. J Sex Med 5:2018-2021
Published Scientific Research on Bicycle Saddles and the Female Anatomy:
1. Dickerson, RL. Bicycling for Women from the Standpoint of the Gynaecologist. Am J Obstet of Women and Children 31:24-37. 1895.
2. Steiner E, Chague A, Gross GB. [The "third testis" of cyclists, in women too…]Presse Med. 1989 Feb 18:(7):361. French.
3. Groenendijk, MC, HCCM Christiaans, CMJ van Hulten. Sitting Comfort on Bicycles. Contemporary Ergonomics pp 551-557, 1992.
4. McElhinney, BE, T Horner, WW Dinsmore, A Harper, C Goldsmith, and RD Maw. Exercise bicycle-induced vulval abscesses. International J of STD & AIDS 4:174-175. 1993
5. LaSalle M, P Sallinpour, M Adelstein, A Mourzinos, C Wen, J Renzuli, B Goldstein, L Goldstein, J Cantey-Kiser, RJ Krane, and I Goldstein. Sexual and Urinary Tract Dysfunction if Female Bicyclists. J Urol Vol 161 (No 4 Suppl) pp 269 #1040. 1999.
6. Berman J, L Berman, and E Bumiller. For Women Only: A Revolutionary Guide to Overcoming Sexual Dysfunction and Reclaiming Your Sex Life. Henry Holt & Co. 2001.
7. Buller, JC. Female Cyclists and Perineal Symptoms: An Experimental Bicycle Seat. Clinc J Sprts Med 11:289-290. 2001.
8. Baeyens L, E Vermeersch, and P Bourgeois. Bicyclist's Vulva: Observational Study. BMJ 325:138-139. 2002.
9. Humphries D. Unilateral Vulval Hypertrophy in Competitive Female Cyclists. Br J Sports Med 36:463-464. 2002.
10. Bressel E and BJ Larson. Bicycle Seat Designs and Their Effect on Pelvic Angle, Trunk Angle, and Comfort. Med Sci in Sports & Exercise. 35:327-332. 2003.
11. Frobose I, L Baeyens, and K Tofaute. Ergonomics of 2 Bicycle Saddles – Pressure at the Pudental Area in Women of a Normal Saddle with Gel and of a Saddle with a Hole. The Bicycle Saddle Report 2003.Deutsche Sporthochshute. 2003.
12. Guess MK, KA. Connell1, SM. Schrader, S Reutman, A Wang, J Lacombe, C Toennis, B Lowe, A Melman, and MS Mikhail. Genital Sensation & Female Sexual Function In Cyclists And Runners: Are Your Feet Safer Than Your Seat? Journal of Sexual Medicine 3:1018-1027. 2006.